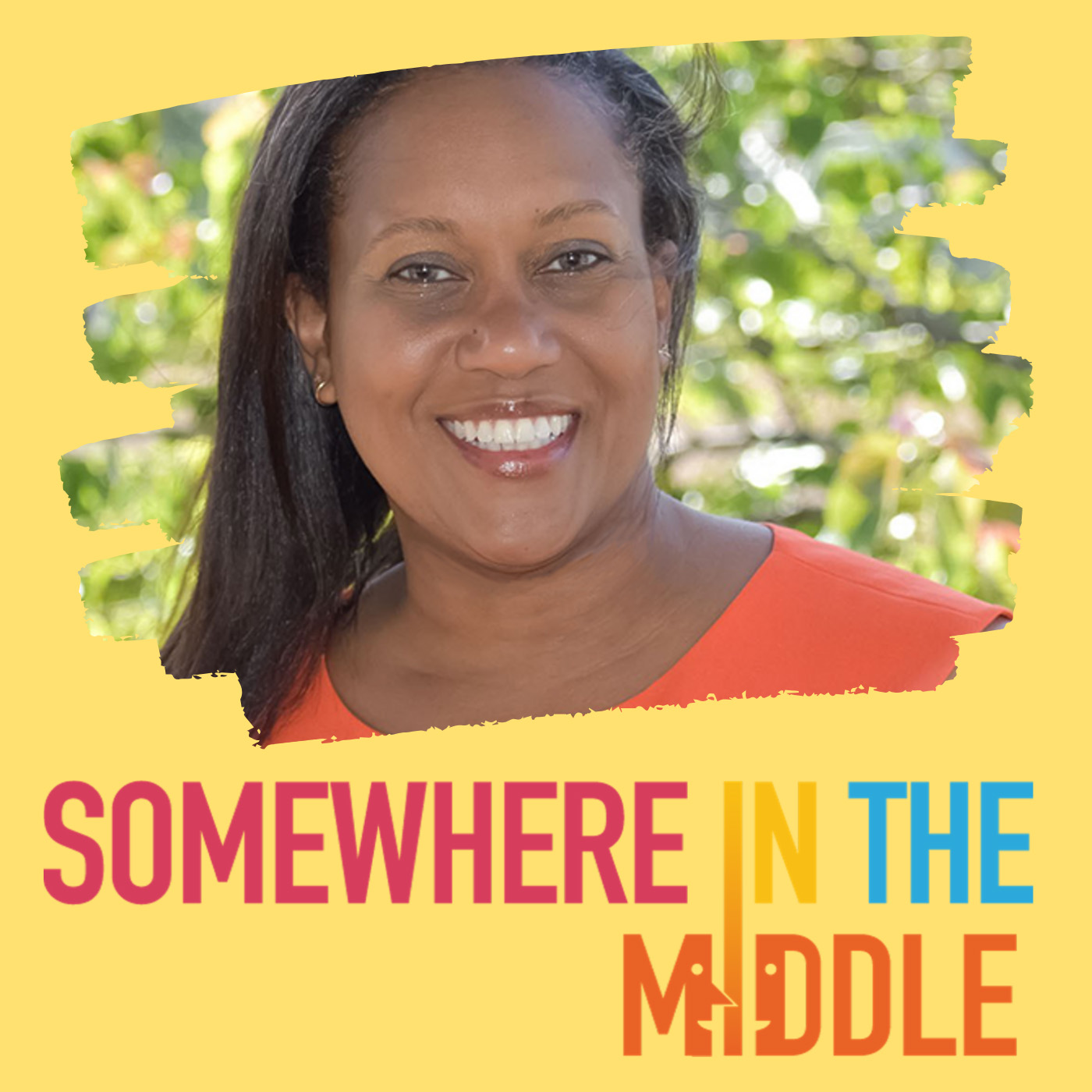 Authors, Coaches, and Entrepreneurs share their personal and professional journeys. Past guests include Bruce George of the Genius is Common Movement, Life Coach Bobbi Stevens, Financial Expert Steven Hutchinson, Sen. Barbara Robinson, Geraldine Hollis of the Tougaloo Nine, Author Bernard N. Lee, Jr., and Author and Speaker Tawana Williams.
Episodes
Friday Oct 21, 2022
Friday Oct 21, 2022
Somewhere in the Middle welcomes Sam Thiara, Founder & Chief Motivating Officer at Ignite the Dream Coaching and Consulting  
Sam Thiara is a professional who has created a personal journey as a coach, speaker, storyteller, writer, workshop facilitator, educator, and entrepreneur. His goal is to engage individuals in personal and professional development. He was recognized by the Governor-General of Canada with the Canadian Sovereign's Volunteer Medal and the Queen Elizabeth II Diamond Jubilee Medal. His work is reflected in the hundreds of individuals he has mentored and the thousands he has engaged. Added to this are the 45+ non-profits he has worked with over the years.
Sam is currently working on numerous projects. His area of expertise is engaging with post-secondary institutions, administrators, educators, students, and alumni to support the journey of all and the collaboration required to support each area. He is also called upon to help with organizational alignment and company improvements.
Presently, Sam is the Founder and Chief Motivating Officer at Ignite the Dream Coaching and Consulting, a platform that engages his audience to define their path. He is a lecturer at the Beedie School of Business at Simon Fraser University. Sam blends academic and professional experiences into a rich environment that captivates his audience. He also spent many years in administration, building a unique program focusing on activities outside the classroom. He saw a transformation of a student population from disengagement to active engagement.
Sam's signature tagline is, "Everyone's life is an autobiography. Make yours worth reading."
Connect with Sam Thiara
Facebook: https://www.facebook.com/sam.thiara.site
Twitter: https://twitter.com/Sam_Thiara
Instagram: https://www.instagram.com/samthiara
LinkedIn: https://www.linkedin.com/in/sthiara
Website: http://sam-thiara.com