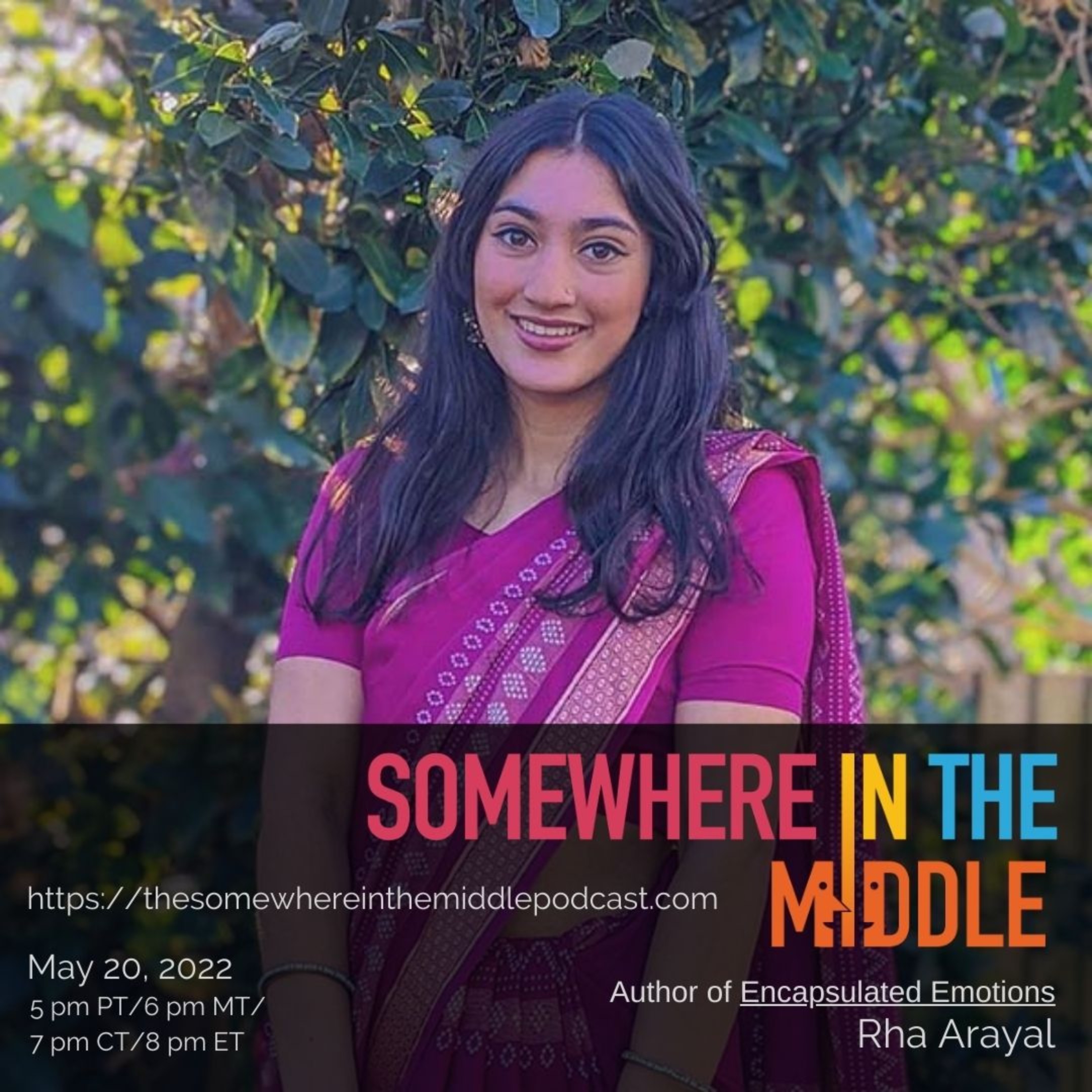 Rha Arayal, author
Encapsulated Emotions

joins me on Somewhere in the Middle

Rha Arayal is a 17-year-old British Nepalese writer and the author of Encapsulated Emotions. She loves writing poetry and is inspired by classical poets such as Emily Dickinson. She aims to raise awareness and project marginalized voices through her writing.
Connect with Rha
Instagram: https://www.instagram.com/encapsulated_emotions/ 
Purchase Encapsulated Emotions on Amazon