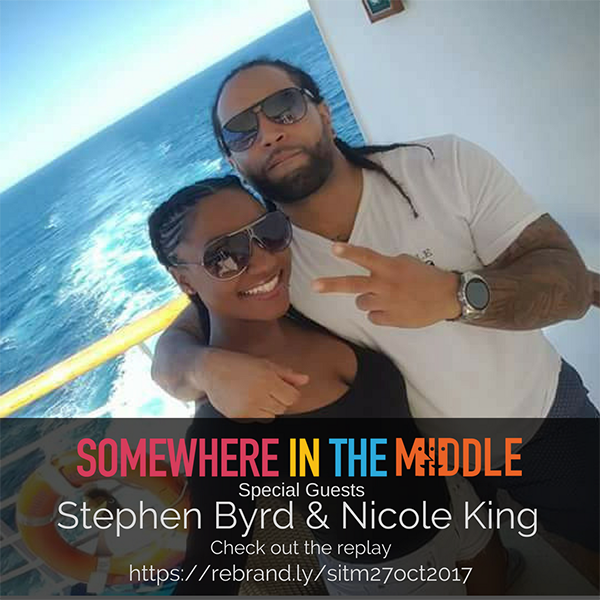 Replay: Somewhere in the Middle hosted by Michele Barard with guests speakers Stephen Byrd and Nicole King
Stephen Byrd aka Byrd is an entrepreneur, project manager, and author. He has written several fiction books as well as a spiritual guide regarding the power of words entitled Speak It into Being. His fiancée, Nicole King, is in the pharmaceutical industry. She's using her expertise in pharmaceutical to develop an all-natural toothpaste line that is due to be released next year. Together they own and operate a t-shirt printing company called tshirtoftheweek.us. Their specialized t-shirt line features messages promoting positive messages for men, women, and children.
Byrd and Nicole's primary focus is to strengthen themselves and others spiritually, seeking and sharing the power that they believe resides in us all. By engaging the community and through the apparel they market, Nicole and Stephen seek to make an impact that exceeds the financial gain that is the primary focus of a business. They believe that blessings are given so they can bless others. Based in Phoenix, Arizona, this dynamic couple is actively seeking to find ways to educate, enrich and positively influence the people they encounter.