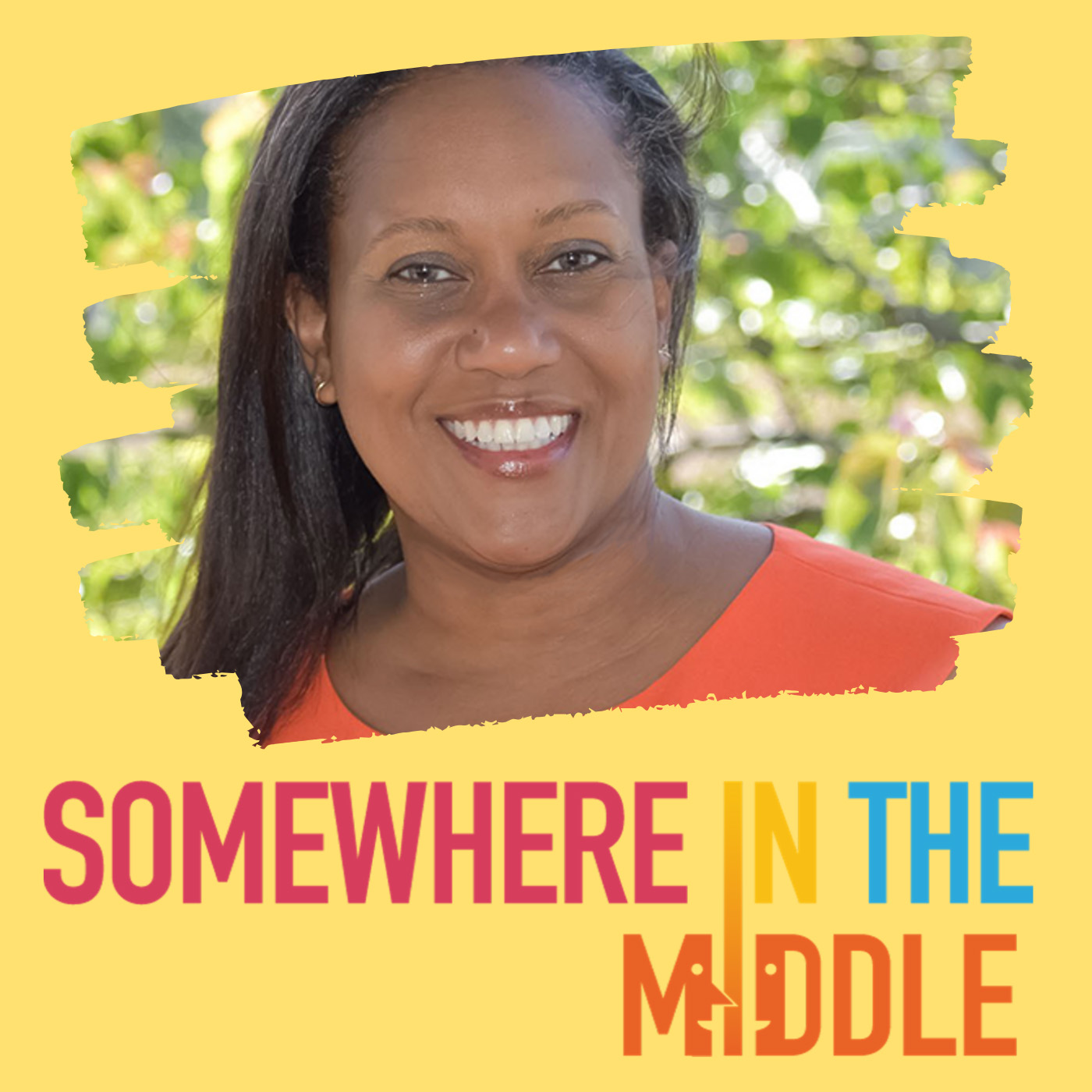 Authors, Coaches, and Entrepreneurs share their personal and professional journeys. Past guests include Bruce George of the Genius is Common Movement, Life Coach Bobbi Stevens, Financial Expert Steven Hutchinson, Sen. Barbara Robinson, Geraldine Hollis of the Tougaloo Nine, Author Bernard N. Lee, Jr., and Author and Speaker Tawana Williams.
Episodes
Friday Jan 20, 2023
Friday Jan 20, 2023
Somewhere in the Middle welcomes Executive Coach Michael S. Seaver 
Michael S. Seaver is an award-winning executive coach, leadership consultant, keynote speaker, and author. He's on a mission to unlock human potential to help people uncover and live their purpose and live a more meaningful and authentic life. His unique methodology has revolutionized how leaders can live authentically and how organizations engage employees. He offers no-nonsense strategies to help people find confidence in their life's narrative, commonalities across generations working today, and ways to communicate with emotional intelligence.
Michael's newest book, I Know, A Practical Guide For Awakening To What's Within And Finding Work-Life Integration, tells his story of excruciating emotional pain and contemplating suicide. Cleopatra, his cat, sensed his despair, kept him grounded and helped him rise from his life's ashes. I Know is a how-to guide Michael uses with clients walking you through the three phases of personal transformation and nine processes you can complete alone or with trusted friends. The book tells Michael's raw and authentic story, offers research-based psychological truths, and is full of real-world client examples. After reading I Know, you'll transition from believing life's answers come from outside yourself to knowing you can discover the answers already inside yourself.
For more than 25 years, Michael has led teams and has coached global leaders since 2011. He's invested thousands of hours in the arena, managing personal and organizational change, guiding others to uncover their lives' missions, and teaching leaders how to create psychological safety by inviting employee life experiences into the workplace.
Michael has been featured in numerous publications, including Forbes, Authority, Medium, Thrive Global, Arizona Republic, Business Journals, Accounting Today, Financial Executives International, and Best Companies USA. He is a frequent guest on international podcasts and has served on a variety of boards of directors. Michael graduated from the Thunderbird School of Global Management with an MBA and speaks a bit of Mandarin. He is certified by TTI Success Insights to administer the DISC, 12 Driving Forces, and Emotional Intelligence assessments.
Connect with Michael S. Seaver
Facebook: https://www.facebook.com/MichaelScottSeaver
Twitter: https://twitter.com/michaelsseaver
Instagram: https://www.instagram.com/michaelsseaver/ 
LinkedIn: https://www.linkedin.com/in/michaelsseaver/ 
Website: https://michaelsseaver.com/ 
Book: I Know, A Practical Guide For Awakening To What's Within And Finding Work-Life Integration